4-Step Routine
Stronger, Longer, and Fuller in 4 Steps
Simplify your hair care routine with powerful formulas that really work! Our 4-step routine makes it easy to build healthy habits that stick.
We've perfected every step so that every wash makes a difference. Plus, the WA Secrets Set is designed to work on all hair types, so everyone can stop and reverse hair thinning.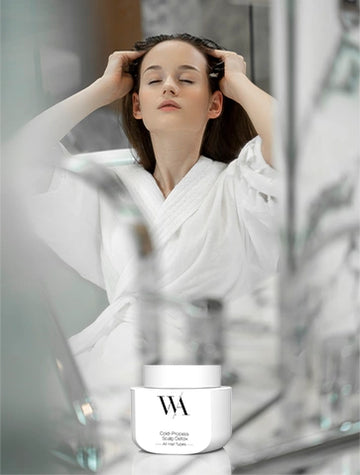 Step 1:
Detox on Dry Hair
Gently exfoliate and stimulate your scalp for a fresh start.
Natural cleansers bind with excess oil, product build-up, and dead skin cells, so you can achieve a deeper clean, and balance pH.
• Massage a small amount onto dry hair twice a week
• Let it sit for 5-10 minutes, then rinse with warm water
Pro tip: increase absorption and blood flow with WA's Scalp Comb

Step 2:
Lather with Shampoo
Strengthen your hair with clinically tested ingredients that stop and restore hair loss. Our cold process method protects active botanicals for more potency in every drop.
• Add water to 2 pumps and create a foamy lather
• Working up from the nape, massage into wet hair and let it sit for 5-10 minutes
• Rinse and repeat your massage by lathering 2 more shampoo pumps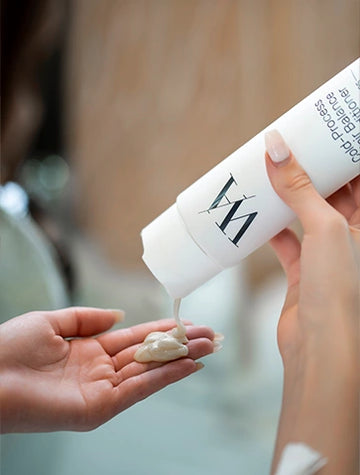 Step 3:
Condition for Balance
Lock in moisture for elastic strength and hydration. Plant-based oils and hydrolyzed proteins coat damaged strands with a new, protective sheen for the first few washes.
• Use fingers to gently comb a small amount onto wet hair
• Let it sit for 5-10 minutes, then rinse with cold water to seal cuticles
Pro tip: use the WA Microfiber Towel for frizz-free, faster drying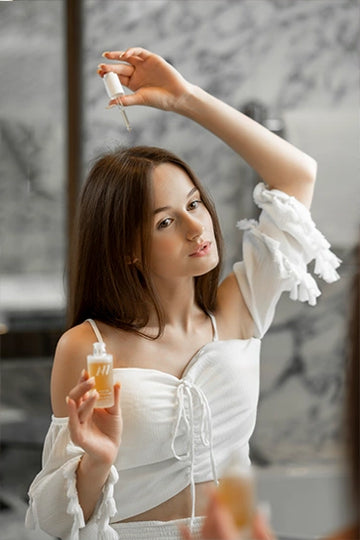 Step 4:
Massage the Serum
How much can your hair benefit from a concentrated treatment? This lightweight, leave-in serum supports faster, stronger growth with apple extract that repair damage every day.
• Evenly apply a pipette full of serum across your hairline and part
• Massage the serum for maximum absorption with a feel-good finish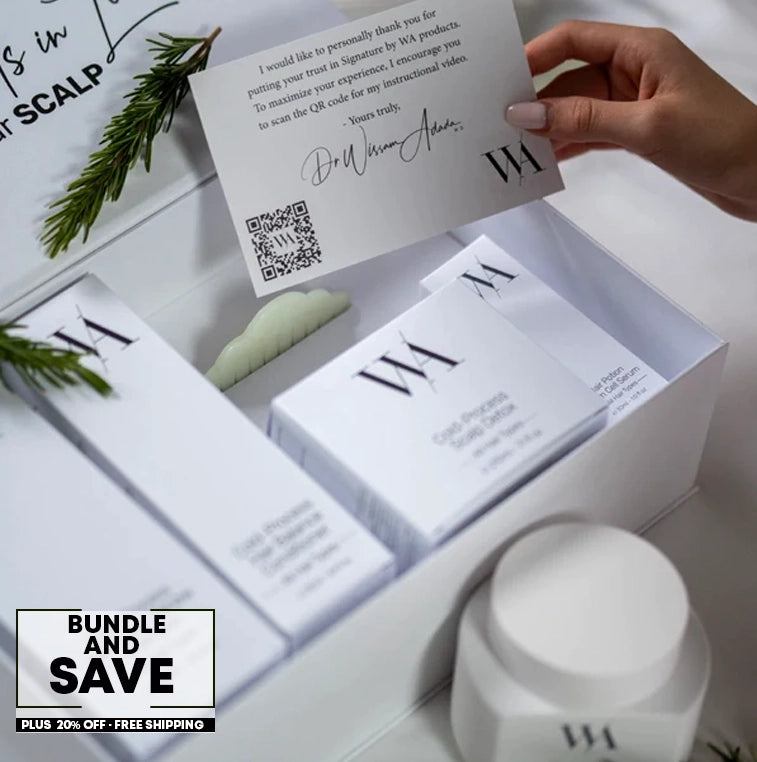 Sale price
AED 800.00
Regular price
AED 0.00
Tax included.