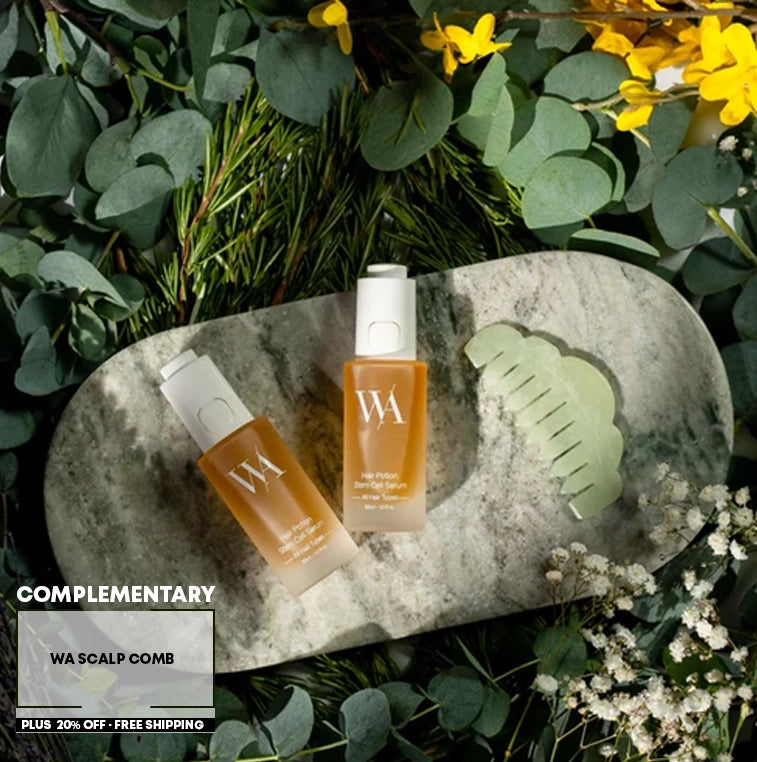 Stimulate, Fortify, and Rejuvenate Your Hair & Scalp
Sale price
AED 299.00
Regular price
Tax included.
Unlock the secret to thick, full, healthy hair. Consistency is vital in the fight against hair loss, so we've created this double WA Serum set to set you up for success.
Every drop of serum provides a healing dose of nutrients and hydration that your scalp needs. Plus, concentrated botanicals like hydrolyzed proteins, biotin, and lipids, fortify follicles to prevent thinning or fallout.
This water-based formula is super lightweight, so it's easy to spread evenly across your scalp.
Massage the serum to increase absorption and target hair loss at the source.

• Increase hair density and shine
• Balance and protect moisture barriers
• Strengthen strands and scalp Benefits

• x2 WA Hair Serum
• Complementary WA Scalp Comb

• Peppermint oil • Biotin • Caffeine • Eucalyptus oil • Bamboo • Aloe vera
• Paraben Free
• Phthalate Free
• Silicone Free
• Sulfate Free
• Gluten Free
• Fragrance-Free
• Suitable for color treated hair.
• Suitable for all hair types.
• Free Shipping in UAE
• GCC Shipping Fees is 200 AED
Hair Renew Set
Sale price
AED 299.00
Regular price