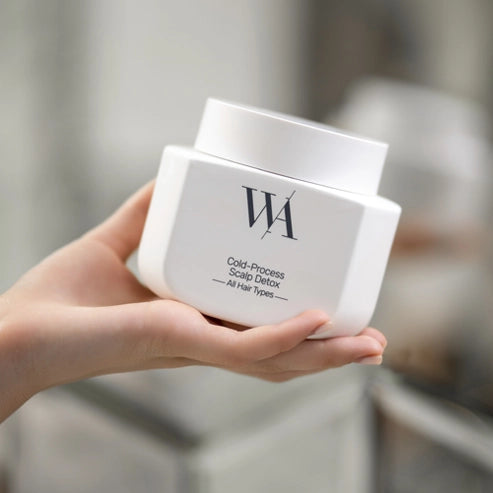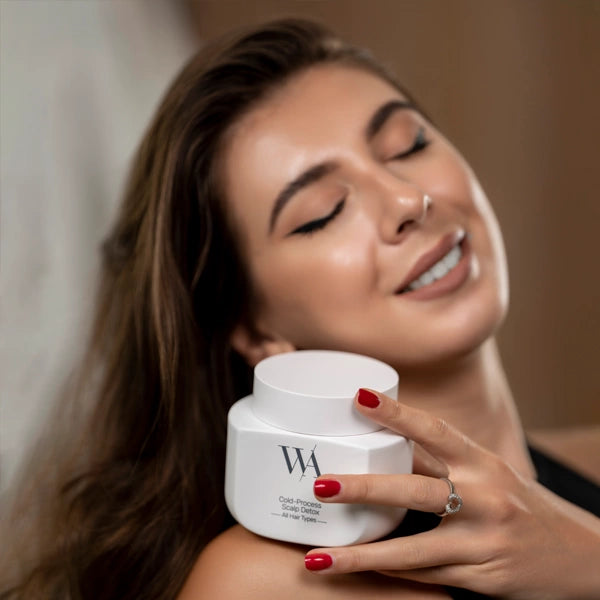 Exfoliate, Balance, and Energize Your Scalp
Sale price
AED 199.00
Regular price
Tax included.
Product build-up, excess oil, and dead skin cells are a leading cause of hair loss, but WA Products has a solution.
This detoxifying formula bursts into an exfoliating lather with the vibrant, natural fragrance of peppermint, eucalyptus, and basil oils. Plus, moringa seed oil replenishes moisture and rinses clean, so it won't weigh your hair down.
Our raw botanicals are cold processed to protect active nutrients that go deeper. The baicalin is combined with natural lipids, hydrolyzed proteins, and biotin to promote thickness and shine.
Ultimately, the look of your hair is rooted in the health of your scalp. Energize growth and balance pH with this gentle, detoxifying scrub.

• Gently cleanse to remove buildup
• Increase thickness for bouncy volume
• Balance scalp pH with a deep clean

• Salicylic Acid
• Jojoba seed oil
• Peppermint oil
• Eucalyptus leaf oil
• Moringa seed oil
• Biotin
• Charcoal powder.

• Paraben Free
• Phthalate Free
• Silicone Free
• Sulfate Free
• Gluten Free
• Fragrance-Free

• Suitable for color treated hair.
• Suitable for all hair types.

• Free Shipping in UAE
• GCC Shipping Fees is 200 AED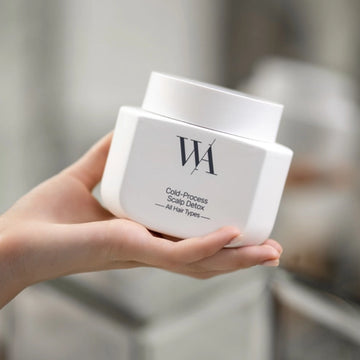 Cold Process Scalp Detox
Sale price
AED 199.00
Regular price