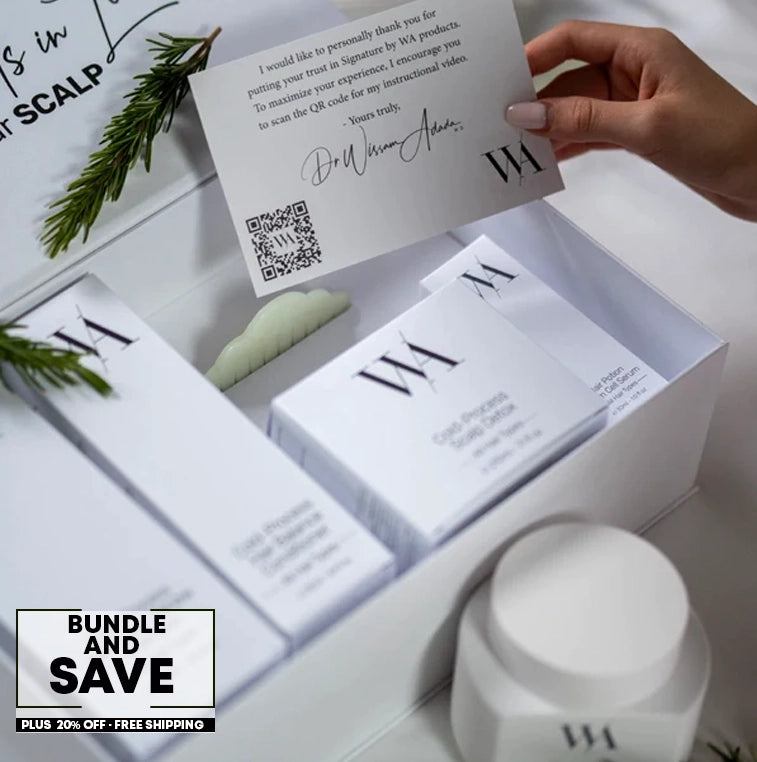 Healthier Scalp and Thicker Hair
Sale price
AED 800.00
Regular price
AED 0.00
Tax included.
Your hair transformation is in full bloom. Upgrade your haircare routine with the entire WA Secrets product line. This Set has everything you need to gently detangle hair, detoxify your scalp, nourish roots, and strengthen strands. Thicker, fuller, shinier hair is one wash away.
The WA Detox treatment is infused with peppermint, eucalyptus, and basil oils to gently wash away buildup and energize the scalp. Lather up and renew your hair with a gentle, all-natural cleansing shampoo, Then, repair damage with deep hydration. The WA Conditioner and Serum are super lightweight for bouncy volume and shine.

• Speed up healthy hair growth
• Instantly thicken hair with added shine
• Repair the look of dull, damaged hair
• Nourish with weightless hydration
• Balance and protect moisture barriers
• Strengthen strands and scalp Benefits
• Gently cleanse to remove buildup
• Balance scalp pH with a deep clean

• WA Hair Scalp Shampoo
• WA Hair Conditioner
• WA Hair Serum
• WA Scalp Detox
• WA Scalp Comb
• Complementary WA Microfiber Towel
• Complementary Cosmetic Pouch

• Paraben Free
• Phthalate Free
• Silicone Free
• Sulfate Free
• Gluten Free
• Fragrance-Free

• Suitable for color treated hair.
• Suitable for all hair types.
• Free Shipping in UAE
• GCC Shipping Fees is 200 AED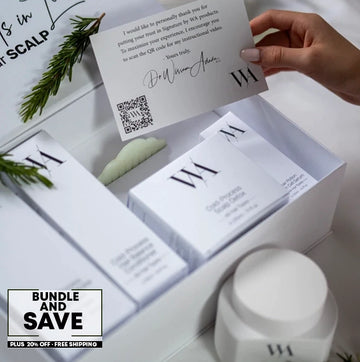 WA Secrets Set
Sale price
AED 800.00
Regular price
AED 0.00
What Customers Are Saying
Love it so much
"My hair has never been better. I love the WA Secrets product line. I use Serum, shampoo, conditioner, and scalp detox. Honestly, I didn't expect my hair to look healthier too soon! The Serum has improved my overall hair and scalp health. Now I can enjoy styling my natural hair and go with confidence. I recommend the WA Secrets product. It works great!"